New Online Radio app
The new 2018 radio app is being roled out during the months of February, March and April of 2018.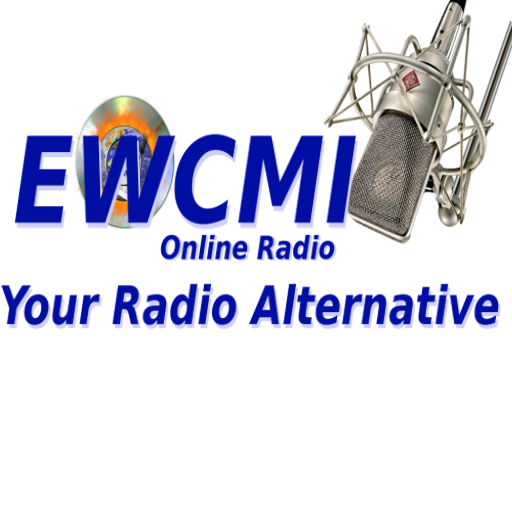 After almost 3 years we are ready for an update.
Many issues which we have chronicled over the last years, has brought us with limitied resources to provide an update to the application, but, it is finally here.
You will be kept updated with what is released when and where but for now here is what can be expected.
Application Ratings Certification


Click on the Ratings to see more info

Features
Online Radio Player
Blog Access
Podcasts
Facebook Photo album for EWCMI and EWCMI online radio
Facebook, Twitter and Google+ Timeline review
Prayer Request and Request for Information page
Bible Gateway access
Push Notifications about new podcasts
Radio Player
Naturaly for a mobile device application that is made to play a radio stream this is the primary feature.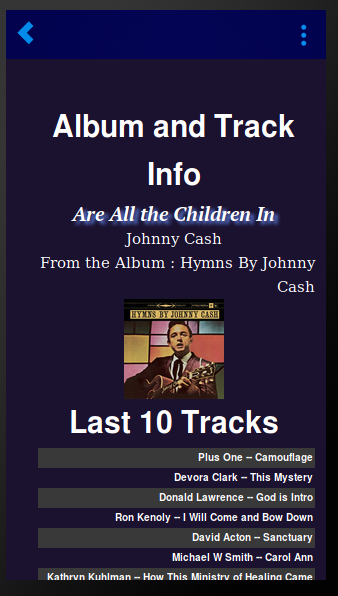 The player is improved and loads, buffers and then plays the EWCMI Online Radio stream.
when there are live broadcasts they will automatically streamed and replace the current audio.


Now Playing
For those that listen to EWCMI Online Radio, we have available two online players, about that more later.
The Now Playing feature of the online players is also isolated available in this application.
The information is pulled from the online player automatically updated every minute within the app. keeping you updated on what has been played, what is playing and when we have it available the cover art of the album played.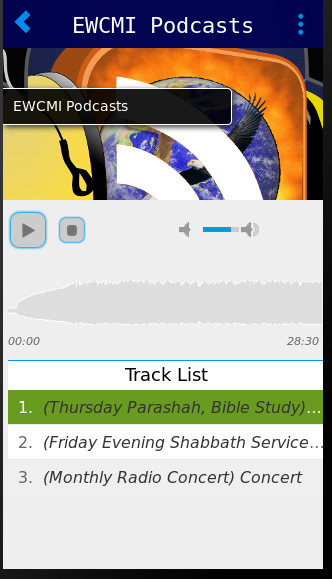 Podcasts
For this year we have planned to continue the Thursday evening Bible Study, Parashah Teaching based on the wonderfully created Hebrews4Christians Table Talk.
On Friday evenings the Shabbath / Church Service will take place and once a month a music concert will be streamed.
As an EWCMI Online Radio App user you can listen to the podcasts at any time, if you want to hear it for a second time or when you have missed it.
Just click on the Podcast button and it will be available to you.



Social Media
As is so common in our days of short messages and lots of pictures access is provided to picture books on Facebook and our social media streams.


Blogs
Within the last six months the blogging has been restarted, with topics as, "From the Pulpit, From the Word", "Good News for today", "Anything but the Kitchen Sink", and of course EWCMI Church, Ruach Ha'Kodesh Publishing, and Online Radio information.
Great music video's freely available on youtube and sorted out by the person blogging with just that little piece of extra of what touched our hearts.
Book Reviews on our EWCMi Church Library and those fun little updates on how we are doing.
Something for each and every one.

Prayer Request and Request for Information
Beside the Blog pictures you also see our two forms that are availabe, you can fill out the form to get more information on any relevant topic, or you can enter a prayer request.
Prayer Requests can be added through our website on which you can also subscribe as a prayer warrior, but because we do not always have access to our computer you can go ahead and send us the form, and we will add you to the prayer list.

When nothing works, or your device is old, has a little memory, or just because you do not want to install anything, you can also access the new app on your mobile device by accessing ewcmi.mobi
however we do need to tell you that through this the player does not work.


The Web Players
A little outside of the scope, but you can always access our web players
The Web Players come in two formats, a small player for small screens and a large / full player for Full Size High resolution screens.
Small player
The small player is very plain in its conception, buttons with a link to ewcmi, the full size player and info on what is needed to use the player.
Cover Art, Album, Artist and Track/Album information beside the last 10 tracks played is provided.
Full Player
The full player has separated out the track information and the album track listing.
It has an added button for artist info and album info which are smart searches on the internet.
social media links are provide to Facebook, LinkedIn and Twitter.
The Daily Banner is displayed on the top and replaced with the banners for the hour's special.


What is Next
Active Voice Service AVS
Currently Investigative and preliminary work is done on a Voice Service as in the Amazon Alexa Application.
The following idea is brought forward.
An application that opens up with a small menu from which a podcast or the radio stream can be played.
When no interaction takes place within 5 seconds it automatically starts to stream.
While playing the Echo Show devices would display the song information on a so called card with the cove art of the album.
Phrases like who is playing, or which artist is this, or what album is this from should provide the information asked for while the stream continues in the background.
A test release is scheduled for the 3rd quarter of this year. (hopefully sooner)



App Stores
Platform

Description

Link

QR Code

Amazon

Amazon phone, android and kindle devices

When you buy on Amazon set your brower to https://smile.amazon.com/ and select
Eagle Wings Charismatic Ministries International
as your

favorite Charity.

Click here
Android

Google Play site for Android phones, tablets and devices
Click here
Windows

Microsoft Windows Devices
Click here
Apple

Apple Devices
PWA

A Progressive Web App (PWA) is a web app that uses modern web capabilities to deliver native app-like experience to users across iPhone devices. Progressive web apps are fast-installing, cost-effective, and can be directly downloaded, without having to go through the approval process of App Store.
Available for Apple Devices
Click here