JOIN AS ONE: Refuge of Hope Ministries International
P.O. BOX 2206-50200- Bungoma-Kenya
January, 2020
Join us in sharing our vision on behalf of our congregation of Refuge of Hope Ministries International in Kenya, and Miracle Star Ranch Charities. We are glad to announce that the Church in Bungoma, Kenya has been completed in 2019. Dennis Musungu Wanyonyi is the pastor.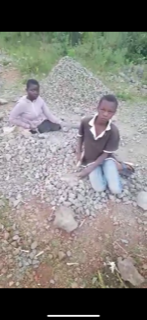 Now for our project in 2020! Four months ago the land next to the church became available. We bought it for $200.00 for the sole purpose for developing. The land will be used for family, visitors, orphanage, and farming. We are reaching out to local churches in Texas and across the USA to raise the necessary funds for the orphanage building, and also for a private family home. Our goal is for Churches to come and work with the ministry in Kenya on missionary trips.
The costs of both buildings will be about $65,000. That does not include the details that go into the furnishing of the facility.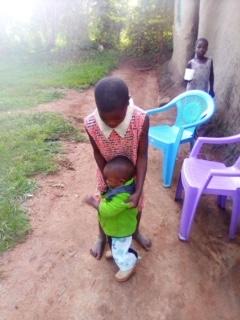 We will need interior fixtures, furniture, beds, and many other home needs as well. The estimated cost for completion would be around $110,000. We will be taking a few missionary trips this year to help assist with the labor. Our youngest son, Daniel McCombs, will go for two months to help with the building of the facility. He has been selling crosses and other items at events throughout Texas in order to raise some of the funds that's needed for the project, but we are still needing $1000 for the airline ticket, and an addition of $350 for the shot that are a necessity to be given for yellow fever.
We are believing God for 100 churches to donate love offerings of $1000. This will help to answer the call for many needy children who have illnesses, and it will also help assist to the needs for the children who have lost their parents due to sicknesses. We can fully know Gods plan by prayer, and by believing GOD; He will supply all our needs according to his riches in glory. Our church leadership in Killeen, Texas is in full agreement with us as we work on this Missionary project that we have taken on. We are excited about what GOD is going to do in 2020. We stand on the Word of the Lord. Matthew 25:34-36 says, "Then the king will say to those on His right hand, 'Come, you blessed of My Father, inherit the kingdom prepared for you from the foundation of the world: 'for I was hungry and you gave Me food; I was thirsty and you gave Me drink; I was a stranger and you took me in; 'I was naked and you clothed Me, I was sick and you visited Me; I was in prison and you came to Me.'"
Also the word of the Lord says in Deuteronomy 15:11, "For the poor will never cease from the land; therefore I command you, saying, 'You shall open your hand wide to your brother, to your poor and you're needy, in your land.'"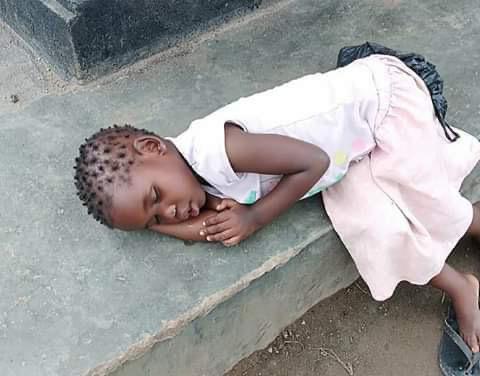 Proverbs 19:17 reads as well: He who has pity on the poor lends to the LORD, and He will pay back what he has given.
You are helping to send the Word of GOD around the world. God's goodness and his BLESSING will be declared! We appreciate all that you do for the Kingdom of God. May the favor of God and the Blessings of the Lord go before you today and for always!
ATTACHED TO THIS LETTER IS A TESTIMONY OF ONE OF THE PASTORS WE WORK WITH ON A DAILY BASIS.
DENNIS WANYONYI is our friend and brother in Christ. He is a man of huge faith in the Lord JESUS. He has been a pastor for seven years, and we've been part of the mission field with him for five years. He is strong in the Word of the Lord, and he is currently teaching in Africa. You can see in his testimony that God is working through him and changing the hearts of the people there.
Thank you for your time, consideration, and prayers.

Richard & Sue McCombs are the International Directors for Refuge OF Hope Ministries and Miracle Star Ranch Charities
You can contact Sue McCombs (the founder of Miracle Star Ranch Charities): 512-638-6064
Email: This email address is being protected from spambots. You need JavaScript enabled to view it.
DENNIS WANYONYI TESTIMONY in his own words:
Dennis Musungu is the son of Mr. Alfred Francis Wanyonyi and mum Redempta Nasimiyu Wanyonyi, he is the last son in the family of 48 kids had 9 wives, and he is the only child who knew GOD and brought salvation into their home in the year 2005.

He was raised in the villages of Bumula cubcounty, Bungoma County, and after his 0-level he joined one of the college's in Nairobi. And he came back in the villages as a teacher and later, he began refuge of hope ministry.

In 2012, that made him to go back to class and study theology, after study theology he left the job and became full- time minister.

Then God spoke to me told him move out of your home land 2017-9-29 he moved from his home to another place. Where there is no any relative

In the town called KIMILILI.

He has now one son, Harvey Eldad Musungu.




Eagle Wings Charismatic Ministries International is pleased that we can share this information with you and we pray you will help, and that the funds received will be in great access of the need.
Pst. Chris.