1 minute reading time
(114 words)
They Need Help Covid-19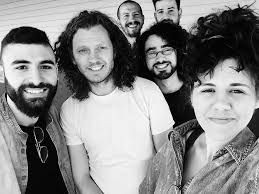 Friends,
Our Music Ministers, Minstrels, Bands and Solo-ists, they need your help.
Due to the worldwide Covid-19 pandemic, concerts, tours, flights and travel in general, are cancelled.
With that most our these warriors for G_d have become to lean on their financial reserves.
Please Help them and donate a dollar or two.
Many times they provide you with a great song or video in return, like this one included from MIQEDEM.
Psalm 23.
We at EWCMI and Eagle Wings Online Radio are all doing fine and are home / office bound.
God Bless you all, stay safe.
Pst. Chris
Related Posts
By accepting you will be accessing a service provided by a third-party external to https://www.ewcmi.com/