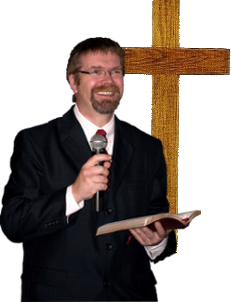 Pastor Chris
Christiaan J. de Ruiter, Th.D.
Not your average pastor, a true geek, straight forward and not afraid to tell it like it is.
A Messianic at heart, Preacher, Teacher, Author, Worship Leader, Musician and Vocalist.
He says; "My Biggest problem is that I want it perfect, knowing that this is only possible for Jesus."
Pastor Chris Loves a simple lifestyle, the 30's and the 40's, frugal life, self sufficiency, Rodeo's and the cow punchers straightforwardness (if that is a word)
Loves all kinds of music styles as long as the quality is great.