The Biblical Holy days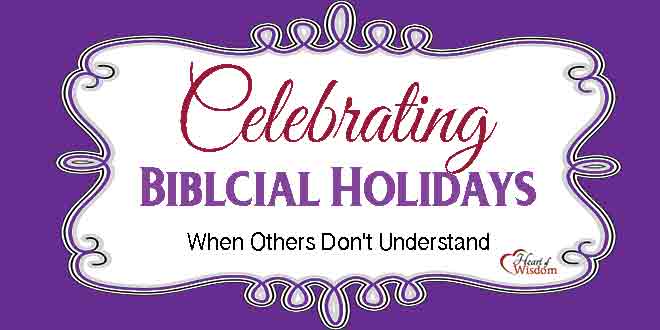 Why we celebrate the Biblical and Jewish Holidays
More articles will be added throughout the year and can be accessed through the index.
What are the Biblical Holy Days or Appointed times.
Appointed times or mo'edim in Hebrew are very important to Jews, Judaic and Messianic and observant Christians alike. All of the Biblical mo'edim are prophetic by design and they reveal the great truths and council of JHWH, Elohim, our JeHoWaH Tsevaoth (Lord God Almighty).
With the help of emperor Constantine and some of the early antisemitic church fathers the christian church has been made to believe that the 7 Holiday or Biblical feasts are no longer necessary to be observed after the death of Christ.
However what they forgot to mention is that;
God never canceled them
God and His Word is and has been the same, yesterday, today, tomorrow and forever
Jesus observed the biblical Holidays
Fortunately with the revival of the church and the back to our roots movement also the so called Christian community start to celebrate the God given Holidays again.
Read more in Why we celebrate the Biblical and Jewish Holidays.
These are the dates for the Holidays in the year
5778
or in the Gregorian calendar dates
2017-2018
.
The dates of the Holidays for 5778 or the year 2017 - 2018
Holiday
Hebrew Calendar
Gregorian Calendar
With information from ;
Rosh Ha'Shanna
Tishri 1 - 2
September 20 - 21, 2017
Hebrew for Christians
Chabad
Church of God and COGIC
United Church of God
Bible Study [dot] org
Interfaith Family
Heart of Wisdom
Pastor Chris @ ewcmi.com
my Jewish learning
Yom Kippur
Tishri 10
September 29 – 30, 2017
Sukkot
Tishri 15 - 22
October 04 – 11, 2017
Simchat Torah
Tishri 23
October 11 – 13, 2017
Hanukah
Kislev 25 - Tevet 3
December 12 – 20, 2017
Tu B'shvat
Shevat 15
January 30 – 31, 2018
Purim
Adar 14
February 28 – March 01, 2018
Passover
Nissan 15 - 22
March 30 – April 07, 2018
Yom Ha'Shoah
Nissan 27
April 11, 2018
Shavuot
Sivan 6 - 7
May 19 – 21, 2018
Tisha B'av
Av 9
July 21 – 22, 2018
Click on the Holidays for the associated articles