3 minutes reading time
(544 words)
Power in Prayer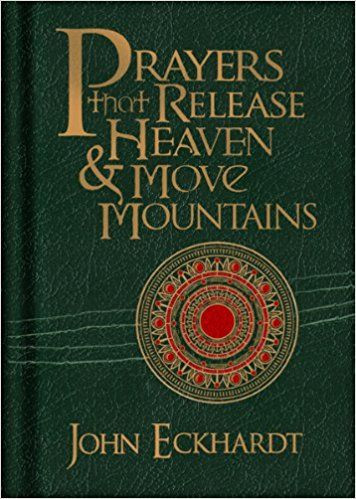 Power in Prayer
As we truly enjoy the prayer books from John Eckhart we will be sharing some parts from these with you on a sporadic base.
We truly pray that these will be a blessing to you and that it will urge you to want to read and pray more.
Pst. Chris
God's Plan is Revealed through the Gospel
The Kingdom is a mystery. The joining of Jew and Gentile in the church is a mystery
(Eph. 3:1-6)
.
It has been given unto us to know the mysteries of the kingdom
(Mark 4:11).
The plan of God was to establish His kingdom through the church: when this is done, heaven will be released on earth.
The church made known to the principalities and powers the manifold wisdom of God 
(Eph. 3:10)
. The Kingdom was the eternal purpose of God in Christ (v.11).
Jesus Christ [Yeshua Ha'Mashiach] (the Anointed One) is the key to the fulfillment of these kingdom promises.
Yeshua (Jesus) was anointed to bing the message of the kingdom and to establish the kingdom. We are now living in the days of the Messia-King. We can Enjoy the blessings of the kingdom and pray for the kingdom to advance.
Of the increase of His government (kingdom) and peace (Shalom) there will be no end.
To preach the gospel is to preach the kingdom.
When Jesus walked on earth, He proclaimed: "The time is fulfilled, and the kingdom of God is at hand. Repent and believe in the gospel" (Mark 1:15)
Within the TLV it reads
Yeshua
came into the Galilee, proclaiming the Good News of God.
15
"Now is the fullness of time,"

He said, "and the kingdom of God is near! Turn away from your sins, and believe in the Good News!"
The gospel is a declaration of the reign of God.
Isaiah 52:7(TLV)
How beautiful on the mountains
are the feet of him who brings good news,
who announces
shalom
,
who brings good news of happiness,
who announces salvation,
who says to Zion, "Your God reigns!"
It is God's plan to reign over the heathen through the preaching of the gospel.
"God reigns over the nations; God sits on His Holy throne"
(Psalm 47:8)
The gospel of the kingdom is the gospel of peace.To preach Christ is to preach the kingdom.
To submit to Christ is to submit to the kingdom.
The Gospel was preached to Avraham. Through his seed would all the families of the earth be blessed, which is fulfilled through Christ and the gospel.
Galatians 3: 8
8
The Scriptures, foreseeing that God would justify the Gentiles by faith, proclaimed the Good News to Abraham in advance, saying, "All the nations shall be blessed through you."

The kingdom is a mystery, and so is the gospel.
When we pray for the mysteries of God to be revealed, we are praying for themystery of the kingdom to be revealed.
As Paul prayed.
Ephesians 6:19


And pray for me when I open my mouth to make known with boldness the mystery of the Good News,



We pray that the word of Adonai Yeshua will have its free course.
This is praying for the kingdom to advance
2 Thessalonians 3:1


1

Finally, brothers and sisters, pray for us that the word of the Lord may spread quickly and be glorified—just as it is with you.

From Prayers that Release Heaven & Move Mountains
By accepting you will be accessing a service provided by a third-party external to https://www.ewcmi.com/