Welcome to
Eagle Wings Charismatic Ministries International
Our prayer is that as a reader you will be blessed.
It has been for over a decade that Eagle Wings Charismatic Ministries International (EWCMI) has been founded in Travis County Texas.
And over this time thousands of people have been reached through its sermons and radio messages.
From its conception, EWCMI has been a zero dollar ministry. That what goes in, goes out for ministry and its tools, zero profits, all volunteers, and all for the love of Yeshua (Jesus).
The reach of a ministry like EWCMI is beyond our understanding, the Communist and Muslim controllers are not able to stop the message of the Love of Yeshua and the true liberation that He brings.
The websites that we maintain are now all accessible and centralized under this one access point ewcmi.com and are available for you 24x7x365.
As we are in need of more volunteers, we can always do better in updated and new articles, but that what is here is sure worth reading and altogether you will find it a life-changing message.
Send us a message and let us know how you can help us,
Pastor Chris.
It Is That Time of Year

The Holiday Season is upon us and we have been preparing a wonderful month of great Holiday music.
Sinterklaas is coming soon and in the Americas we are getting ready to celebrate Thanks Giving.

Hannuka is also just around the corner and than Christmas will follow Soon.

People have been dreading or awaiting this time with great anticipation.

For us it was a time of hard work, and now a time of relaxation while listening to great Christmas / Holiday music
from today and era's past.

So Join us and let the Jingle Bells ring and dingle dangle for a whole month (and then some)

Starting at November 21th, till January 6th, it will be Christmas time at Eagle Wings Online Radio.


cc



Schedule




2 AM Sheepslaugh (Monday - Friday)

5 AM Old Time Radio Christmas Show (Monday - Friday)

8 AM Christmastime Theology (each day)

10 AM, 6 PM Full Length Message / Teaching (Sunday only)

11 AM Sermonette Or Other Christmas Special (Monday - Friday)

2 PM Sheepslaugh (Monday - Friday)

6 PM Old Time Radio Christmas Show (Monday - Thursday)

9 PM Old Time Radio Christmas Show (Sunday, Friday, Saturday)

Artists

| | | | |
| --- | --- | --- | --- |
| Bing Crosby | Salvation Army | Ella Fitzgerald | Thijs van Leer |
| Bob Hope | Mannheim Steamroler | Casting Crowns | Kahola |
| John Denver | Trans-Siberian Orchestra | Adrian Snell | Glenn Miller Orchestra |
| Shelley Phillips | Elvis Presley | Go Fish | Michael W. Smith |
| 33 Miles | Avalon | Elly Ameling | New Song |
| Amy Grant | Andy Williams | Johnny Cash | Pentatonix |


And many, many more


O.T.R

. The Old Time Radio Shows are from the Golden Era of Broadcast Radio and are each around 80 years old, but so worth listening to.
Enjoy this season with us, as in January we are back to our regular programming.





a
Welcome to Eagle Wings Charismatic Ministries International
Prayer, Praise, emPowerment
We Welcome you and pray that you will experience the life changing power of the Holy Spirit. Eagle Wings Charismatic Ministries International is an Affiliation and Fellowship birthed by Pastor Christiaan J. de Ruiter of Eagle Wings Charismatic Ministries.
"When I was ready to give up, the Lord our God by the Holy Spirit broke through and gave the vision of an International Affiliation and Fellowship. The Harvest is Great but the laborers are few. Even while the fields of God Kingdom where just to be plowed and seeded, the workers are coming in to help."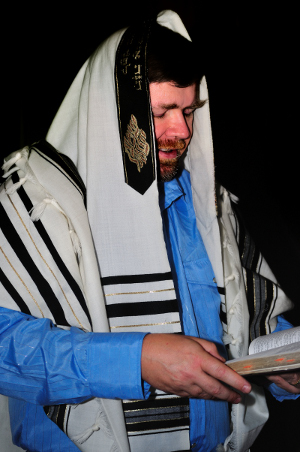 God is full of grace and mercy, and He knows what our abilities are. The Holy Bible tells us in Luke 10 : 2 Therefore said he unto them, The harvest truly is great, but the labourers are few: pray ye therefore the Lord of the harvest, that he would send forth labourers into his harvest. We as Churches, Ministries, and Small Group Ministries do not stand alone. The Lord has provided Labourers to help in the field.


Statement of Faith
We Believe:
The Word of God in it's entirety.
The Bible is the inspired, infallible and only authoritative Word of God.
In the one Triune God. The Father, the Son, and the Holy Spirit.
In the deity of our Lord Jesus Christ in his virgin birth, in his sinless life, in his miracles, in his vicarious and atoning death through his shed blood.
In his bodily resurrection, in his ascension to the right hand of the father, and in his personal return in power and glory.
That the salvation of the lost and regeneration of the sinful person by the Holy Spirit is absolutely essential.
In the indwelling of the Holy Spirit in the Christian enabling him/her to live a Godly life.
That the baptism of the Holy Spirit according to Acts 2:4, is given to all believers who ask for it.
In the resurrection of the saved and the lost; that the saved is resurrected unto life and that the lost is resurrected unto damnation.
In the spiritual unity of believers in our Lord Jesus Christ.
That every believer has been anointed in ministry.
That God will give everyone a fresh start by just asking.
In the equality and unity both physically and spiritually of all believers In Jesus the Christ, Yeshua the Messiah.